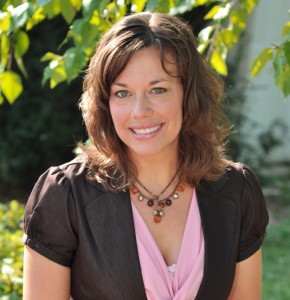 by Christy Lingo
'Tis the season to give. And receive. And then try to find places to put the gifts you've received, some of which you asked for and some you have not.  Here are 10 gift ideas that fit every budget to give or to add to your list that won't take up space in any home.
1.  Meal Basket-Rather than another knick knack, why not treat your Secret Santa to a basket filled with $10-$15 of ingredients for a delicious meal?  Save on wrapping paper by giving your meal tucked in one of the inexpensive reusable bags popping up at grocery stores.
2.  Netflix or GameFly Membership-These memberships give you the ability to watch (and re-watch) thousands of titles or conquer the newest video game for less than the price of a BluRay or video game.  Memberships start at $7.99 per month for Netflix and $15.99 for Gamefly. Both sites offer free trial periods to try out their services.
3.  E-book Reader–Never wonder what to read next with a limitless collection of downloadable books.  Amazon even offers many of the classics to "check out for free."  Readers run around $80-$200 and each book costs $5-$15 to download.
4.  Make DVDs of Pictures or Videos–Make sure your memories do not deteriorate by creating a digital copy.  Services like Yes Video (available at Walmart, Walgreens, Meijer, CVS and others) transfer VHS, slides, photo prints and even 16mm film.  Estimates vary based on service.
5.  Gift Certificates–With budget cuts for eating out, movie tickets and salon services, gift cards can go a long way to brightening someone's day or giving them a much deserved night out.
6.  Memberships & Season Passes–Do you have an aspiring artist or veterinarian in the family?  What about giving a membership to an art museum or local zoo?  Check out the Association of Children's Museums for a list of museums in your area that offer reciprocal privileges around the country. Looking for more family time?  Try a season pass to an amusement park.
7.  Event Tickets–Make a memory that lasts a lifetime by surprising a loved one with a ticket to a concert with their favorite band, a play they've wanted to see or sporting event involving their favorite team.
8.  Services–Hire a cleaning service, babysitter or landscaper to help out a friend or loved on.  Or volunteer yourself.
9.  Classes-Want to learn to speak Spanish?  Know someone who has always wanted to learn to make the five basic French sauces?  Why not give the gift of learning?   Try recreation centers or community colleges for a list of classes.
10. Family Photo–Whether you hire a professional or just ask a friend with a good camera, the act of coordinating schedules to gather the clan together will be appreciated once everyone can proudly display the smiling faces in their home.
These "Cut the Clutter" gifts are consumable and a great way to show your appreciation or say "Happy Holidays" without adding disorder to households who may not have room for any more scented candles or picture frames. Here's wishing you a happy and healthy clutter-free holiday season!
Christy Lingo is a Professional Organizer serving Columbus, Ohio. Upon leaving home, she spent 14 years honing her organizing skills by moving more than 15 times and living in an average of 700 sq. foot, most times with minimal closet space and limited storage. In 2009 she began Simple Solutions Design to share her organizing skills by working with clients to develop maintainable systems of organization and to reclaim space in their homes. Her organizing philosophy is simple:  let's find a home for it and make sure it finds its way home. When not organizing, she's an organic gardening, bread baking, world traveling, exercise enthusiast with a passion for Shakespeare and power tools. She also blogs about family-specific organizing as The Organized Mama.
NOTE FROM MARTHA: Christy is one of the few organizers I would hire to organize ME! As a matter of fact, I did hire her to give me advice on paint colors and decorating in my condo. Christy has also worked alongside me in several labor-intensive organizing sessions.